Be our guest at one of our monthly meetings!!

Our monthly meetings are held on the 1st Tuesday of the month at various Resturants in Anderson, S.C.
check website 
rides and events calendar   and FB 
for updates .
We eat at 6:00 pm and the meeting starts at 7:00 pm.  We always welcome guests, so if you are interested in joining and want to try it out, please come and join us!  
If you would like to become a member of our Chapter you can join at one of the monthly meetings or print out the enrollment form on the Articles/Forms tab or use the forms provided on the ECHOG bulletin board at Timms HD.  Please list the Chapter name as Electric City Chapter Anderson SC.  You can bring the completed form along with $20 membership fee to one of our monthly meetings OR turn it in at Timms Harley-Davidson and drop it in the ECHOG mailbox at the dealership.

Welcome to our web site! This is where you can learn more about us. 

Please sign our guest book and let us know you were here.  

Disclaimer:  What you enter can be viewed by anyone who visits the site.

This page was last updated on: November 9, 2022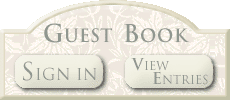 NEW IN TOWN?    NEED A  FRIEND?  SADDLE UP!!  COME JOIN US!!